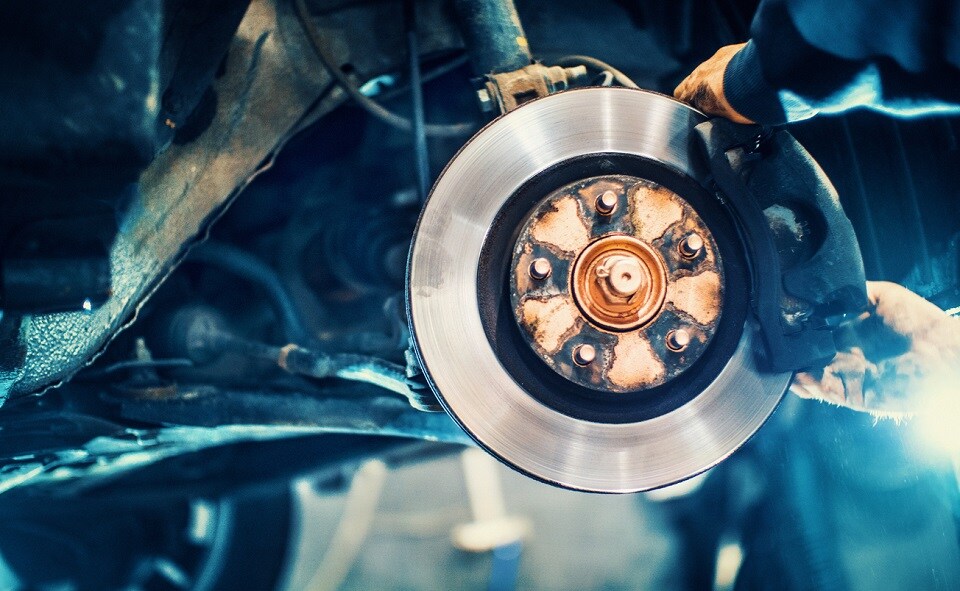 Brake Service in Roanoke, Virginia
No matter how many advanced, high-tech safety features your vehicle is equipped with, the most important one is also one of the simplest: the brakes. After all, if your brakes aren't functioning properly, then all the other safety systems on your car won't be of much help in a crisis.
That's why you owe it to yourself, your passengers, and others with whom you're sharing the road to keep your vehicle's brakes operating at their best. And for Roanoke-area drivers, it's simple, convenient, and budget-friendly to do so when you bring your car to Berglund Chrysler Jeep Dodge RAM for brake service.
Our full-service automotive care facility is staffed by a team of highly skilled professional technicians. They know all the ins and outs of brake systems on all types of vehicles - so regardless of your vehicle's make, model, or condition, it will be in good hands at our service center.
Maybe even more enticing than our expertise is our low service prices. You don't have to avoid getting your car the services it needs based on your concern that it's going to put a big dent in your budget. Our prices make it affordable to maintain your vehicle, and we even offer a range of service specials that can save you on some of our most commonly requested services.
Now that we've countered all of your excuses, what's stopping you? Schedule service at Berglund CJDR today!
How Do You Know If Your Brakes Need Service?
You don't want to take chances when it comes to something as vital to your safety as your car's brakes. Continuing to drive when your brakes aren't at their best can lead to catastrophe on the road. Avoid that and safeguard your most precious cargo by getting your brakes serviced at Berglund CJDR. Not sure if brake service is needed? Come in for an inspection by one of our brake experts. They can give you a quick, accurate diagnosis and take care of whatever your car needs in order to get back to peak performance.
Keep in mind these common signs and symptoms of brakes that need attention. If you notice any of them in your car, hurry in for quick and affordable service.
Decreased brake responsiveness
Squealing, screeching, or squeaking
Grinding sound or sensation
Shaking or vibrating
Quick and Easy Brake Service at Berglund CJDR
No automotive problem gets better if you ignore it. Take a proactive approach and ensure that you and yours are safe on the roads of Roanoke and beyond. Brake service at Berglund CJDR is quick, easy, convenient, and budget-friendly - and the peace of mind is priceless. Schedule brake service now and then trust your vehicle to the experts at our auto care facility. You'll be glad you did!