Accessory and Parts Center at Berglund Chrysler Dodge Jeep Ram in Virginia
If you're the DIY type of person that loves to do your car repairs, tune-ups, and routine maintenance, you need the right parts to perform the same way as when your car came off the assembly line.
When your car was manufactured, its parts and accessories were specifically designed to work for that make and model. At Berglund Chrysler Dodge Jeep RAM, we want to help you maintain those high standards when it's time to add replacement parts. There are all types and places to find replacement parts, but you can't get any better parts than what we offer in our parts and accessories department.
We offer only the best OEM parts for your car, truck, or SUV.
Why Only Use OEM Parts?
When you're looking to replace a critical part in your vehicle, it needs to fit perfectly and perform like the original part. Aftermarket parts don't meet the strict manufacturer's guidelines. OEM parts are your best option when you need car parts built and designed to fit your vehicle and were constructed with the same standards as when your vehicle was manufactured.
Alternators, fuel pumps, water pumps, and other critical parts must work according to the manufacturer's design. If they don't, it can cause damage to other systems in your car, leading to breakdowns. It may seem as if you're saving money with aftermarket parts, but in the long run, you're spending more money on repairs, towing, and replacement parts.
Small Parts and Accessories
There's nothing wrong with doing your own tune-ups. Still, our service department will ensure that your car will be properly tuned using only the best OEM spark plugs, spark plug wires, and other parts necessary to keep your vehicle operating at optimum performance. You should never skimp on quality for small items like wiper blades, air filters, headlamps, and other small parts if you want to avoid frequent replacements due to inferior quality and improper fit.
When you're ready for replacement parts or new accessories, visit our parts and accessories department in Virginia, and we'll help you find the perfect OEM parts and accessories for your vehicle.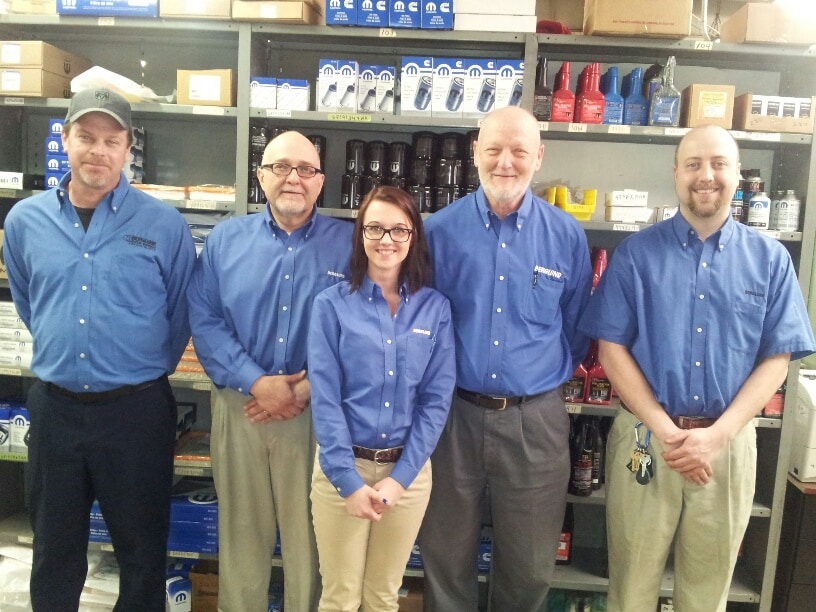 What is the Process of Ordering Parts?
If you already know the name or number of your desired part, please fill out our online form to place an order. Our staff will check availability of the part and get back to you with pricing, via your preferred method of contact. Once confirmed, we'll order the part and can either ship it to you, or hold it until you pick it up in our store.
Quality is Our Guarantee
Because we only stock OEM replacement parts and accessories, you can be sure that manufacturer specific quality will be maintained.