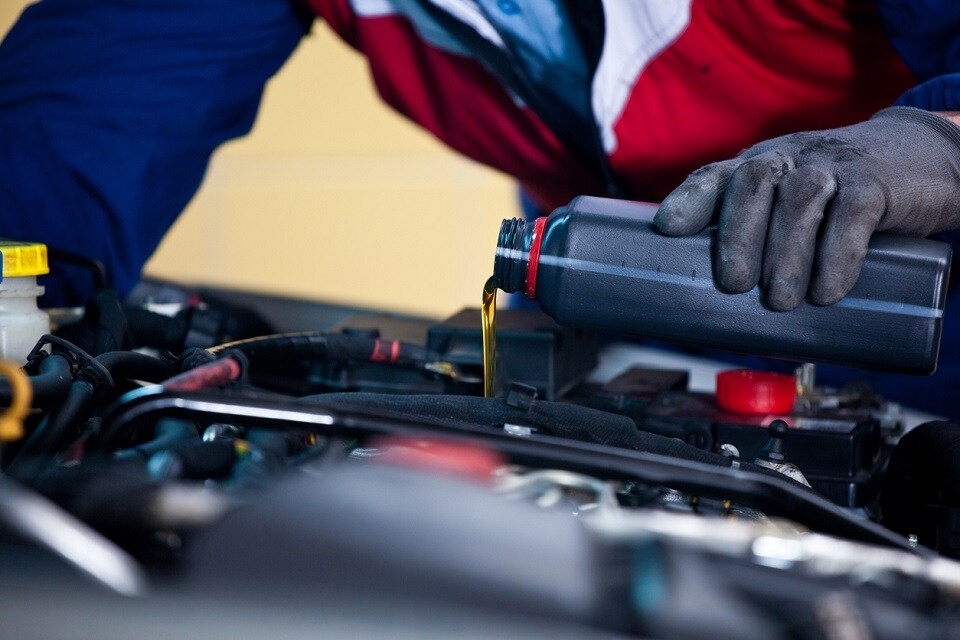 Oil Change Service in
Roanoke

,

VA

One of the cheapest, easiest, and quickest services your car needs is also one of the most commonly overlooked. Oil changes often take a backseat when it comes to routine maintenance, and that can lead to big problems down the road.

But you don't have to let it become a problem. You can stay on top of those regular oil changes and keep your engine running at its best by trusting your oil change services to Berglund Chrysler Jeep Dodge RAM's service center.

Not only is it super-quick and simple to have your oil changed at our service center, but you'll also benefit from the automotive expertise of our team of service professionals! They won't just change your oil, they'll do it with an eye out for anything that might be impairing your engine or preventing your car from achieving peak performance.

And best of all? That expert service is just as affordable and quick as what you'll get at one of those dime-a-dozen deep-discount oil change places. So why would you trust your car to anyone but the experts at Berglund CJDR? Catch up with the oil changes your vehicle has been begging for and then get back on the road with a new surge of confidence today!
Why Are Regular Oil Changes So Important?
It's not as easy to tell when your vehicle needs an oil change as it is when you have a flat tire or a brake problem. But just because everything seems to be functioning properly doesn't mean that it's all just fine under the hood. Your best bet is to follow your car manufacturer's recommended maintenance schedule to the letter - oil changes included.
Having a fresh supply of high-quality motor oil is vital to your engine, which is the heart of your vehicle and depends on oil for such important functions as:
Cooling the engine
Helping filter out debris and prevent sludge buildup in the engine
Lubricating engine components to prevent excessive wear caused by parts grinding together
Skipping oil changes can lead to much bigger and costlier problems in the future. If you've ever sustained engine damage, you know what a headache, hassle, and expense it can be. When you consider how simple and easy on the wallet an oil change is, it's clearly the way to go.
Oil Change Service at
Berglund CJDR
At our service center, we make it as quick, convenient, and budget-friendly as possible to get your vehicle the services it needs to operate well and safely for many miles to come. And with our Mopar Express Lane services, you don't even need an appointment for such simple jobs as oil changes, tire rotations, brake inspections, and more! When it comes to engine repair and other big-time jobs, Berglund CJDR's expert technicians can handle it for you and save you money at the same time. Schedule service today and trust us to get your vehicle back to good-as-new condition.