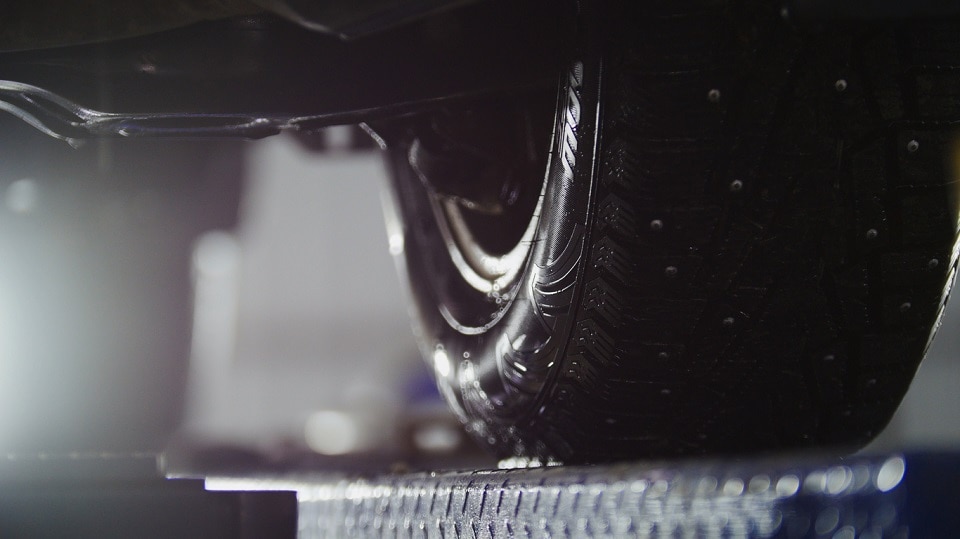 Tire Alignment Service in Roanoke, VA
Even the most conscientious drivers can let certain auto maintenance needs slip their mind. With all of your vehicle's moving parts, you have a lot to keep track of. Between the oil, brakes, and the occasional surprise issue, it's also important to keep track of your tire alignment.
While alignment issues will eventually affect your tires, to fix the problem, the service actually focuses on the vehicle's suspension system. The suspension has to perform under pressure, and it's subjected to a lot of hazards on the road. Any pothole, curb, or rough road can potentially throw your suspension out of alignment. When that occurs, you won't ride evenly on your tires, and you can expect wear and other problems to develop.
When your alignment seems to be off, you can trust the experienced technicians at Berglund Chrysler Jeep Dodge RAM to get everything back to proper working order. You can also rely on them to do the job in a timely manner and at a reasonable price.
Signs That You're Due for Alignment
The warning signs aren't always obvious at first, but it's wise to keep a close eye on your tires, especially if you've grazed a curb or harsh bump recently. If they're misaligned, your tires may show signs of uneven wear. Misalignment may also influence the way your vehicle handles, and you may feel the tires pull your vehicle to the side when you're trying to aim straight ahead.
If there's any question about your vehicle's alignment, our service experts can take a closer look and tell you exactly what needs to be done about it. As with many other automotive issues, the longer you wait to act, the worse the problem will become. If you're at all concerned about your tires, alignment, or any other aspect of your vehicle, don't hesitate to bring it in to our service center. Scheduling an alignment today could potentially save you from having to buy all new tires down the road.
Schedule Your Service at Berglund Chrysler Jeep Dodge RAM
Whether your vehicle is in need of tire alignment, brake work, an oil change, or any other sort of service, our auto shop experts are ready to help. Our team is familiar with all kinds of models from a wide range of makers, and we will complete our services swiftly, efficiently, and completely so that you can get back on the road and return to business as usual.
We know that auto shop service has earned a reputation for being expensive, but you may be surprised to see Berglund Chrysler Jeep Dodge RAM maintains budget-friendly service prices. We even have auto service and maintenance specials to help you care for your vehicle and save on the necessary work.
We encourage you to schedule your service today to keep your vehicle in optimal condition!